There was a near-Elvis sighting at NCECA!!!  I was shooting pics of potters shoes (yes, for an upcoming post!  Really!) and noticed this big guy with GOLD COWBOY BOOTS!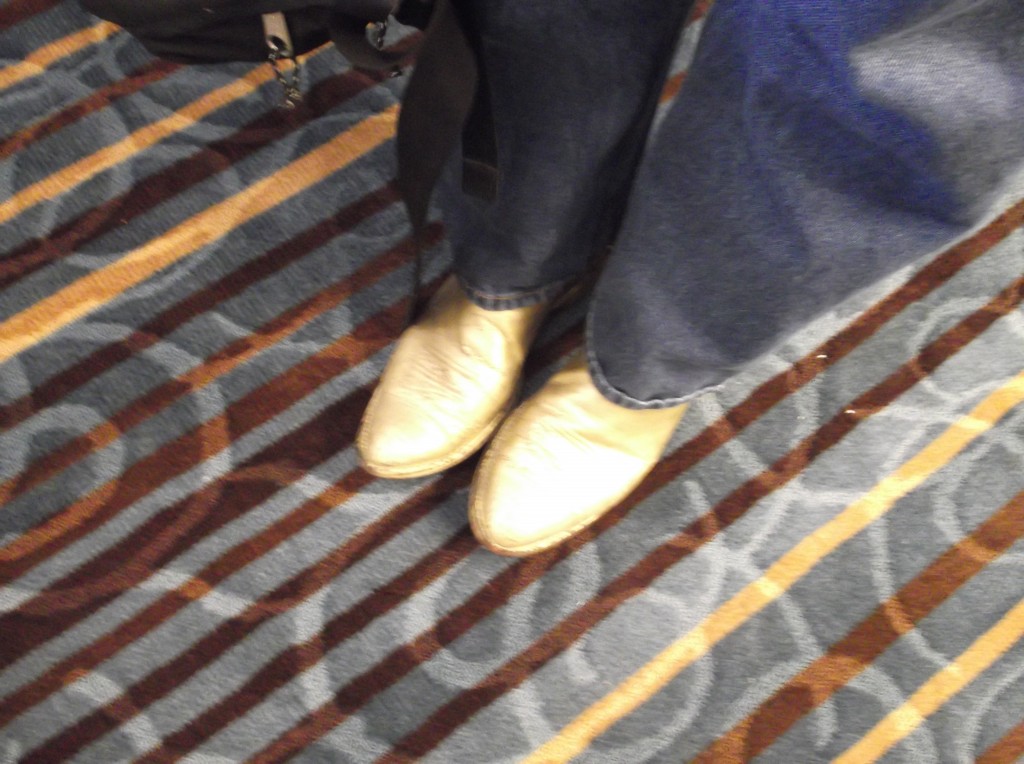 I couldn't believe it!  So asked if I could take a photo of his boots and then of him in a full-length shot.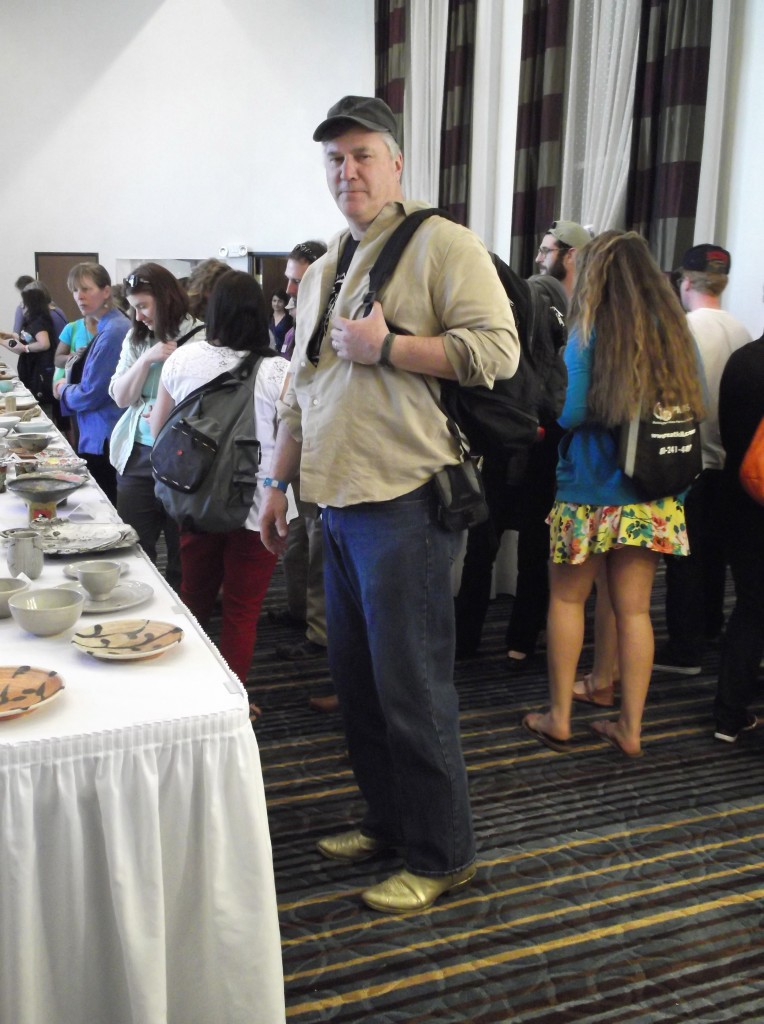 He said that the boots belonged to a "dead guy" and then he produced a card with a photo of himself in his Elvis impersonation gear!
Turns out I was speaking to Dennis Siporski, a famous potter, painter, college professor and best of all!  an Elvis Impersonator!!!
He was at the Santa Fe Clay La Mesa exhibit and had a place setting on display.
Here it is!  LOVE IT!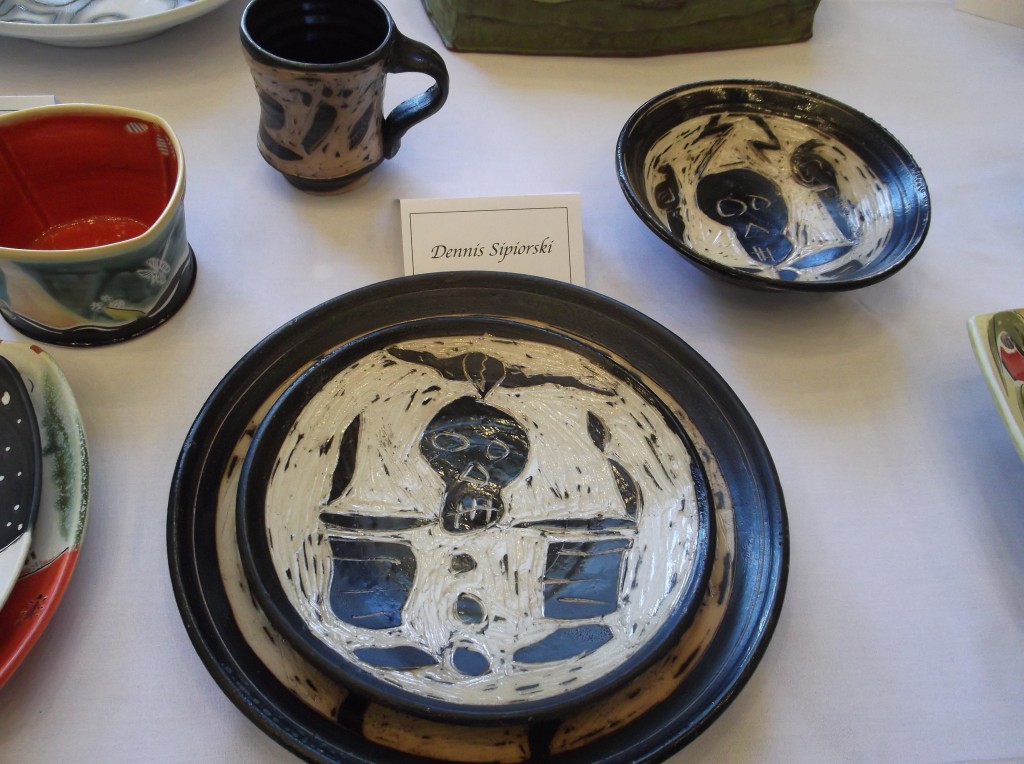 You never know when you going to run into someone famous!
For more information on Dennis Siporski and his work, CLICK HERE!