I LOVE my Giffin Grip! I know there are those who feel that trimming pots using this kind is aid is sort of "cheating", but for me, it is a lifesaver!  I think that this quote in a Giffin advertisement states why I enjoy using the Giffin Grip so much:
Recently, howere, I've had to go back to trimming pots the old-fashioned way – centering and attaching with clay – because my Giffin Grip was just off-center a bit- but enough to really make the pots impossible to trim neatly!  I NEED my Giffin Grip!  Soooo annoyed!
While at NCECA 2013, I stopped by the Giffin Grip booth and inquired as to how to solve my problem. Low and behold, there was Brian Giffin who is the originator of the Giffin Grip!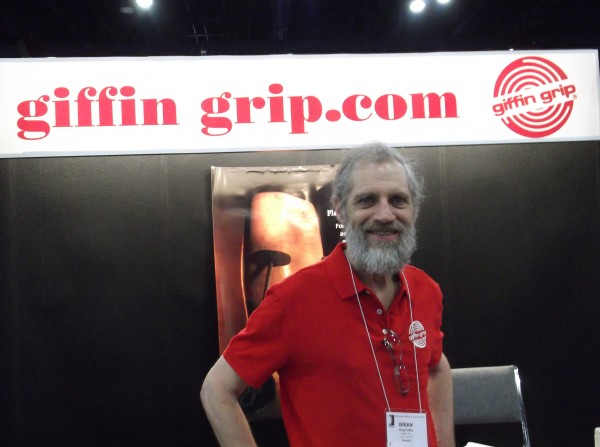 I was so excited to meet him and he was wonderful!  He handed me a new set of bottom brackets, which is the three brackets on the bottom of the Grip which hold it onto the wheel head.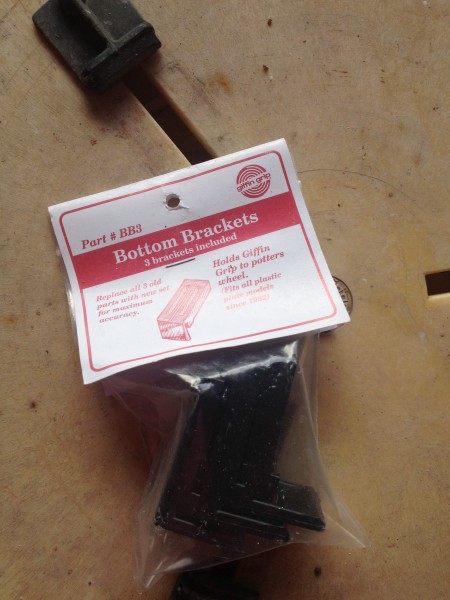 I asked "how much" they were and Brian Giffin said, "Nothing,  just take them."  Wow!!! How nice is that!
I have had my Griffin Grip for about 10 years and I assume that this is a fairly common problem with this fantastic tool!
I have already re-attached them and am excited to see if the trimming is more precise!  I know it will be!
In addition to the old tried and true Giffin Grip, they have a couple of new products as well!  One assists in trimming altered (not round) pots and the other is for really large pieces-Perfect!
And thank you very much, Mr. Giffin Grip, Brian Giffin!
Here is there website if you need more info.  Click Here!