As I mentioned in my previous posts, Ronnie and I went on a road trip last weekend to see the potters on the Northern NSW OSCAS Mud Trail (NATIONAL OPEN STUDIO DAY) organized by the Australian Ceramics Association.
Along the way, we also found some pottery studios that were open and visited them.  They were equally impressive and we are so glad we stopped and had a look!
The first one was in Mullumbimby at the Mullumbimby Potters Group.
We met the lovely potters, Ellen Flounders and Malcolm Gotje, who were manning the studio and gallery on this gorgeous Saturday.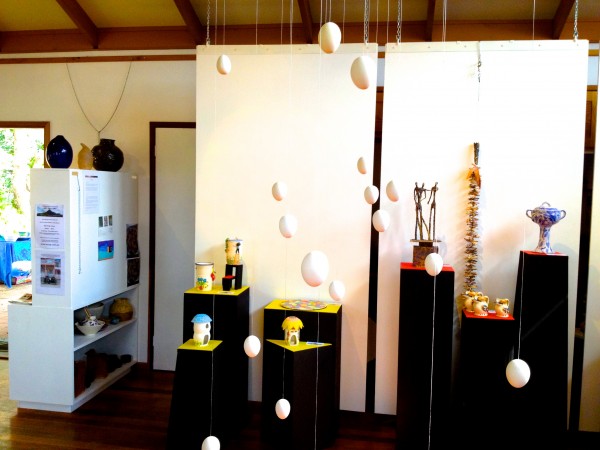 They have a lovely studio and a great workspace as well.  They are open for new potters, so if you are in the area, call in and have a chat!!
To learn more about the Mullumbimby Potters Association, CLICK HERE!
Our second visit was down the road from Toohey's Mill Pottery.  We saw a lovely pottery sign and decided to stop in.
The lovely Brooke Clunie was so kind and friendly and gave a great tour of her studio and gallery.  Great work! and a Great Space!!!
Brooke's website is HERE.  So click in and give her a look and then stop in – you won't be disappointed!
You should definitely check her out if you are in the neighbourhood!
And speaking of checking other potters out, don't forget to click on over to Mud Colony!
Keep Loving Your Life! It's too short!
Marian