Seriously! I'm not much of a complainer, but lately I find myself moaning and groaning over pretty much anything and everything! A true real pity party. So, ok, I'm done! Nuf about me!!!
Today is the 50 Year Anniversary of JFKs assassination – what a historic and tumultuous time in which to grow up. But what strides,
Without even being here his influence lives on today!
My accident and resultant lung problems have made me retrospective and introspective and the thought occurred to me- "what if I had died, what good work would I leave behind?"
I think it would have to be my teaching- infusing in others a passion for – well, you can fill in the blank. Teaching is really all about igniting a fire- to know more!
As for me, teaching has been my salvation and my education. My first year of teaching school was in Waco, Texas- a very racially segregated part of the world – and it was the first year they started 'busing'. Half the school population would get on a bus everyday and were 'bused' to a school that was racially different. So my school was all white- at noon we did the swap and I'd have half black kids, half white kids in my afternoon classes. The worst part about busing was that it gave the kids ample opportunity to get high during that hour transfer- sucked for teaching.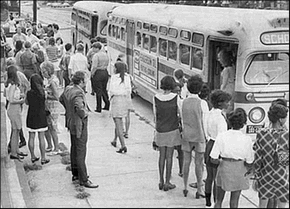 But the amazing thing was how much I learned from these "new kids" – they were awesome! And it broke down a lot of racial barriers in my head – thank goodness that learning hasn't stopped. I'm a much better person now than I was then- not that I'm 100% all the time, but many of my biases are gone. I feel so fortunate to know and love so many people from so many different cultures, races, ethnicity, religions, sexual orientation – and I have to work hard to NOT be judgmental of those who have not been afforded the opportunity to learn those lessons or are too close-minded to even hear the lesson.
Sometimes I think I'm done- with teaching- but I'm still here! Perhaps there are more fires to ignite. I don't have to chose who to teach or even what to teach – like in Field of Dreams- they will come.
Peace out, little earthlings!
Luv
Marian