Thanks so much to Anna of Anna's Ceramics for clueing me into this Gary's work!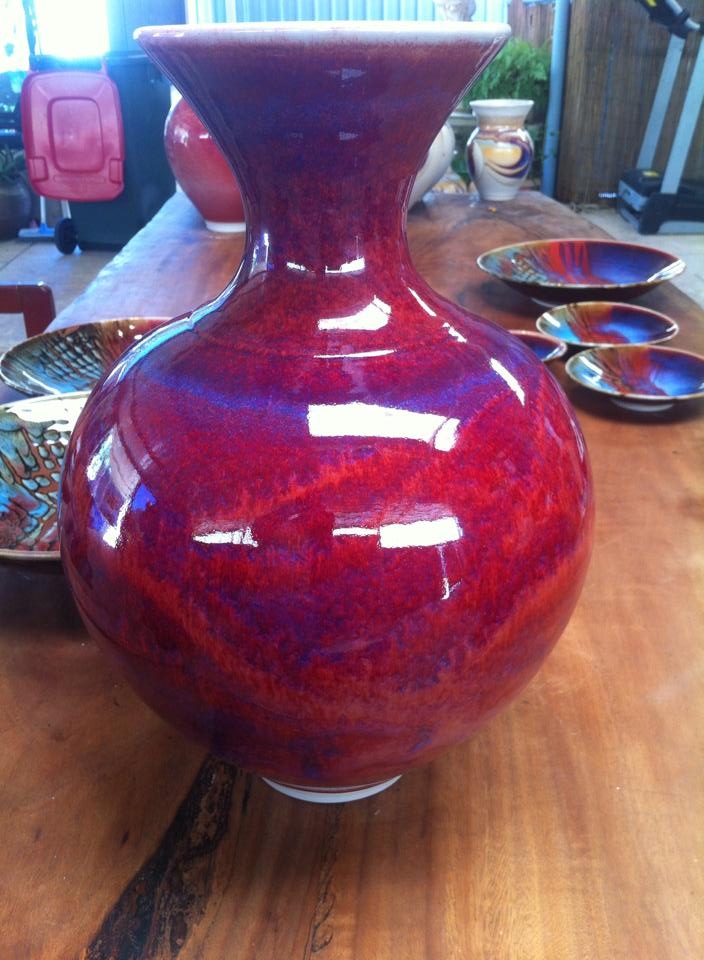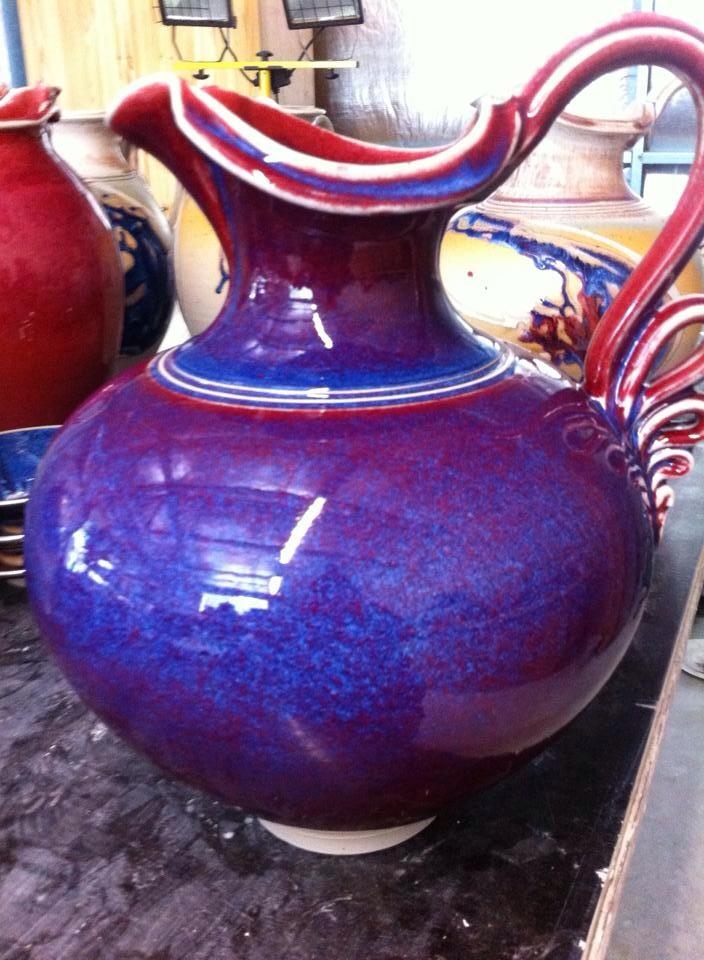 Gary Hambleton, of Western Australia, is a master potter and his glaze work is unbelievable!
I am absolutely transfixed by his glazes – on his masterfully created clay works!! Wow!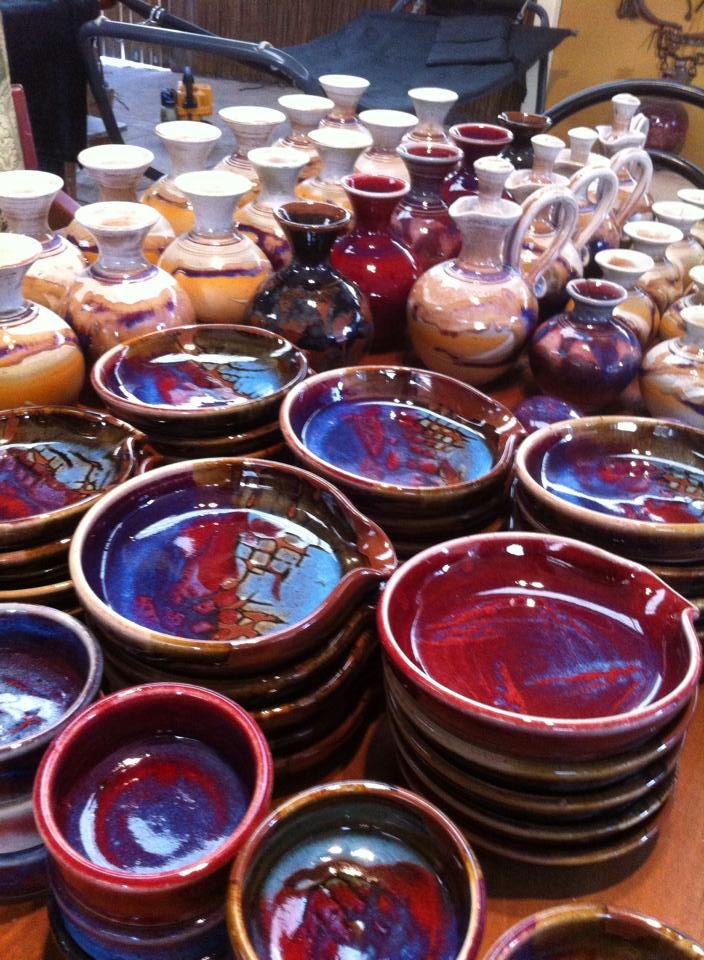 I'm so jealous of his copper reds, chuns, and the overlaps! This is what I aspire to!
So there isn't much out there on the web about Gary Hambleton except his Facebook page.  You can see more of Gary's work on his Facebook Page.
So I did what any good facebooker would do, I DM'd him and asked for his bio.  He graciously emailed me back and this is what he said:
Gary Hambleton Studio Potter
Born in London UK 1958 and immigrated to Australia in 1973
"I started at Courtland's pottery in 1974 where I was taught by Barry and Grenville Courtland. Courtland's produced a large range of Terracotta Garden Pottery in its earlier  years and salt glazed stoneware early last century.  A family business with skills past down over the last 160 years in Australia. I was lucky to get my training there!.
In 1979 I started work at Austware pottery making stoneware being paid by the piece "piece work" until September 1985 when I was asked to be the resident potter at the Old Cheese Factory in Balingup. Over the next three years developing my own style of work. I built The Old Stables Pottery "My own pottery" in 1989 where I made a wide range of domestic stoneware and one off pieces until 2004, when I sold up and moved to Nepal to live with my wife Tara and son James. In Nepal I spent time working with potters in remote villages learning how pots have been made with primitive technology for thousands of years, "Amazing".
 On one of our trips back to Australia I spent a summer working at Happs Pottery. In 2010 I moved back to Australia with two more kids Jason and Isha to start again.
I now am working from a small studio at home in Bunbury. 
"Inspiration" comes easily from a rich history of  form, texture and colour, and from just about every culture on earth plus a love and passion for what I do. After all these years I am still like a little kid at Christmas waiting to see the results and surprised from the next kiln load.
I love my work and hope you do to!"
And we DO love your work!!  And I want to hear more about your time in Nepal – so interesting!
I'm requesting a glaze/throwing workshop!  Are you in?!  He has said "yes" if the situation is right!
So, go check out his FB page, like him, and see more of his totally WOW!! work!
Jealousy Yours,
Marian