Lyndall Bensley, Ceramic Sculptor, lives right down the road from me!
She's featured in the latest edition of the Journal of Australian Ceramics!  I'm pretty excited for her as this could help to propel her into her dream – of being a recognised sculptor of endangered marine life in Australia.
Lyndall works from her studio in Cabarita Beach, NSW. Her inspiration comes from the sea.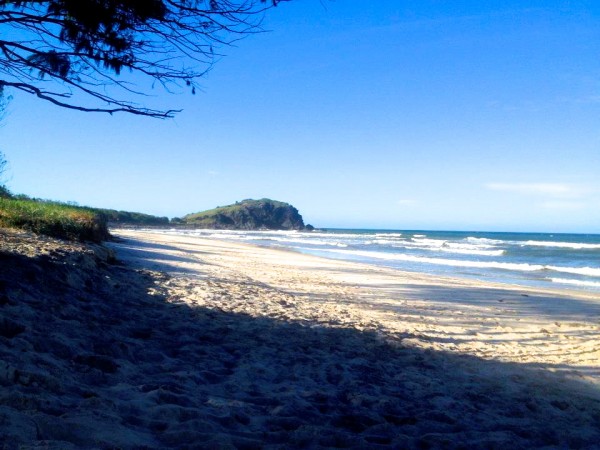 Her sculptures are amazing!  So lifelike and exact down to the details!
Her main goal with the sculptures is to allow people to see these beautiful, endangered creatures and learn about them – to appreciate them.
Lyndall states,
"These sculptures take you under the sea – to a world you don't usually see unless you're a scuba diver, surfer, or fisherperson.  I try to be true to the animal – represent them as they truly are.  I do alot of research on each one and I know all about them – their migration, breeding, what they eat, etc.
What I like about my sculptures is that you don't have to squish your eyes to figure out what it is – you don't have to be an artist to enjoy the sculpture and you can learn something along the way."
Each of these animals are indigenous to Australia and are endangered. Lyndall hopes to educate the public and help to save these beautiful creatures.
Here are some examples of her work in progress:
Her work is fantastic! Click on each small picture to get a slide show of the pics bigger!
Lyndall exhibited her sculptures in Ballina at the Ballina Regional Art Gallery in 2013.
Here's an article about that show:  Article
Click on each small pic to get a larger version!
She was also a finalist in 2012, 2011 and 2010 for the Caldera Art:  See Brochure here
AND a Border Art Prize Finalist for 3 years! That is amazing in itself!
I'm hoping to be able to say, "I knew her when….!"
Keep on the lookout for her!
Follow Lyndall on Facebook and Instagram.
Good luck, Lyndall!