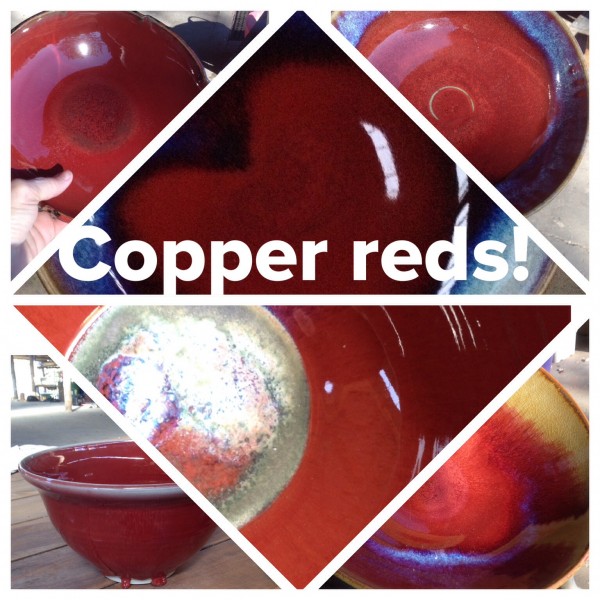 My obsession continues!  but…I'm getting better results and more consistently!  still drips on the bottoms and kiln shelves, but I'm working on remedying that.
One of the issues that I've been having is inconsistent reduction as seen in the pic above.  From the Brian Keyte Workshop, I learned that I must reduce only from the flu (not the gas burners) to get a good even redux.  So that will be what I try in my next firing.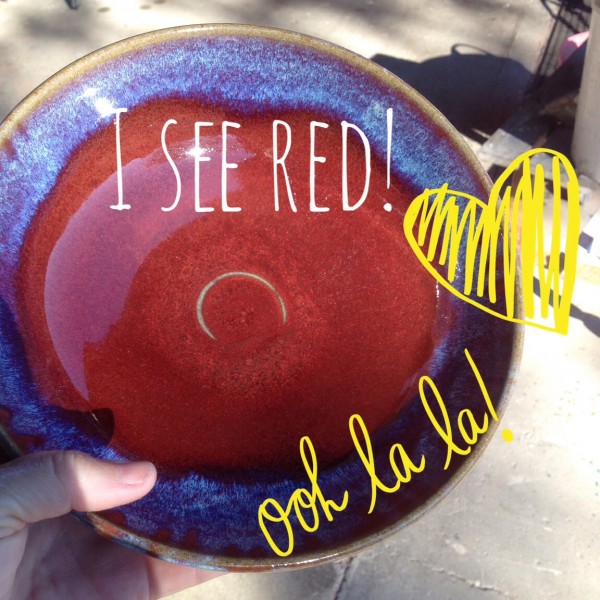 Don't you love it when all the stars align and the glaze actually does what you want it to?  This is a great red in my humble opinion.
Here are more photos of some of my pots out of my the latest cone 10 Redux firing.
Lots of big bowls!
I started redux at 750 degrees celcius and got great copper reds!