I decided to go to San Miguel de Allende to take a Figurative SculptureWorkshop presented by
TRAVELarte
and held at the
Barro.Co Clay Studio
. See previous post
HERE
on my initial rationale for going.
It was pretty much "a lark" in the beginning.  I've always wanted to go to the UNESCO World Heritage Site of San Miguel de Allende – an amazing town 3 1/2 hours out of Mexico City- BTW  Mexico City has a population of 28 million! It's huge! Australia has a TOTAL population of about 22-23 million!
Secondly, it was my birthday (a big one) and Ronnie said he'd go with me!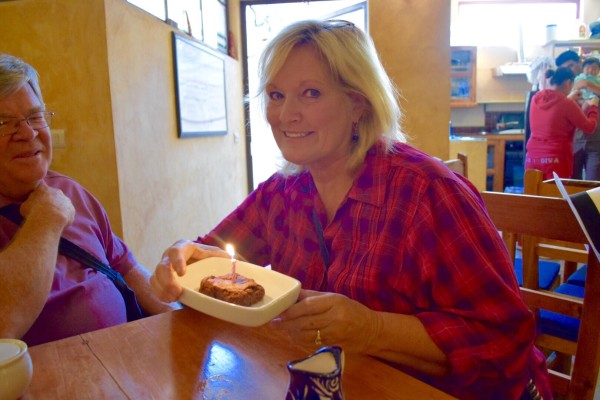 Then my daughter, Liz, and her girlfriend, Hannah, decided they could meet us there over Easter break!! I don't usually get to see my daughter but once- sometimes twice a year- so this was tremendous!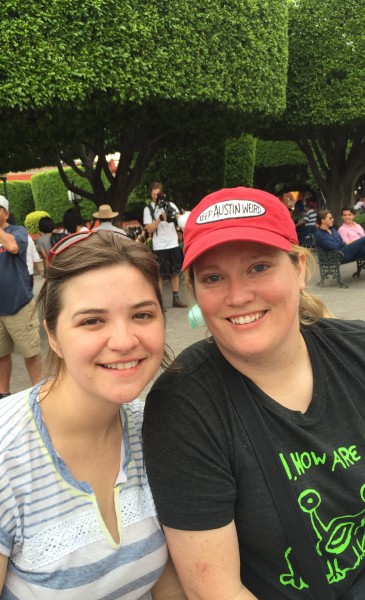 The big bonus was being in San Miguel de Allende over Easter– it's a huge celebration and crazy and beautiful and fun- not to be missed! You should definitely go someday!
There was an amazing lineup of sculptors to lead the workshop – Lisa Clague, Cristina Cordova Soto, and Kelly Rathbone Rebo – all amazing!
Although I am a functional potter, I felt that I could learn things that would take my functional pottery to a new level.
Not that I had never tried to sculpt- I made a totem that was a life size she-image of me!  Blog Post On That Here.  Very much a caricature, but it taught me about all the things I didn't know!
I've NEVER had a sculpture class so the other attendees were probably wondering what the heck I was doing there, as many of them are quite talented and schooled in the art of sculpture. But I paid my fees and learned heaps! I didn't make anything that I would keep as the shipping fees from Mexico to Australia would be cost prohibitive, but I did have a "go" at a head and know where I'm going with that and hope to be able to show that to you before too long.
BUT HERE'S THE REAL STORY!
What I didn't count on was that I was transformed – changed –  in my thinking.  When we were in the plane back to Australia, I was watching an episode of Game of Thrones – season 4 last 2 episodes to get ready for season 5!!
– and I noticed in the first scene a head- it looked sculpted and I noticed everything- the eyes, the nose, the ears -and I just started weeping!
I realized at that moment that I had been changed – I would never be able to think about clay in the same way.
It was like a religious experience where you feel overwhelmed and moved, because you understand – you believe! And this was how I felt.  All my years in clay felt so insignificant – like I was only beginning – my thoughts, views, the context and my understanding of clay and my work had been changed forever!
Watching the instructors and all the workshop participants creating their sculptures of clay and learning so much, I have begun to know where I want to go with my clay work- part functional – part sculptural- but I do know that it will be emotive, sensual, evocative and charismatic.
I have the knowledge and the skills, now to do the work.
Thanks to all the instructors, Adria and Alberto of Barro.Co Clay Studio, and all the fabulous class participants that I feel privileged to have met.
A more Pictorial post will follow.
Luv and good vibes to you all.
Marian