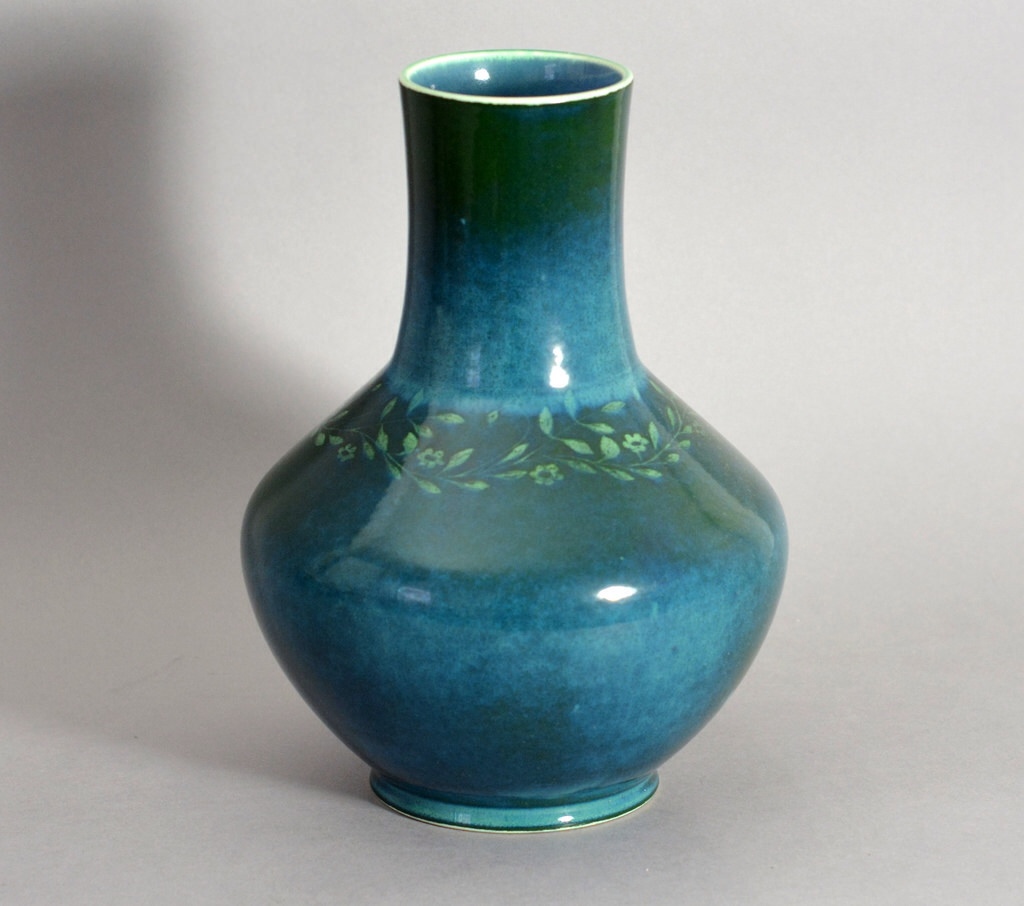 While watching The Antiques Road Show, a vase by William Howson Taylor from Ruskin Pottery was valued. The vase had a "soufflé" glaze on it- which I'd never heard of! But it looks a bit like a "floating blue" glaze that I use.
Here is some info on that glaze:
"The pottery produced was notable for the innovative glazes used on a range of brightly coloured pots, vases, buttons, bowls, tea services and jewellery. The glazes devised by William Howson Taylor included misty soufflé glazes, ice crystal effect glazes – 'crystalline', lustre glazes resembling metallic finishes, and the most highly regarded of all, "sang de boeuf" and Flambe glazes which produced a blood red effect. The 'sang de boeuf' glazes were created using reduction of copper and iron oxides at high temperature. This was a difficult technique, first developed in China in the 13th century and reinvented by several art potters in Europe in the late 19th century. William Howson Taylor was one of the principal exponents of 'high fired' techniques, producing a range of colours and unique 'fissured' glaze effects." Source
It's so sad, and interesting, that these glazes were destroyed and not passed down!! So we are still struggling to make these beautiful glazes!
"When the studio closed in 1935 the formulae for the glazes and all the pottery documentation were deliberately destroyed, so that the unique Ruskin products could never be replicated." Source

Keep the faith!
Marian