My online store can be found at marianwilliamspottery.bigcartel.com or by going to my website marianwilliamspottery.com and hitting the "Shop" tab.  Happy shopping!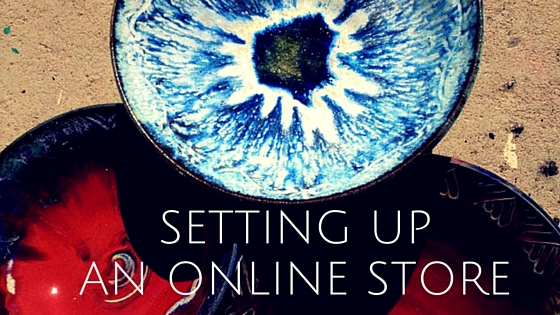 Sounds simple, right?  Well, it has taken waaaaaay more time than I expected!  But I'm almost there.
First, I had to chose an ecommerce site builder.  Thank goodness my daughter, Liz, is an absolute guru at online marketing (does it for a living) and she guided me to BigCartel.com – mainly for its features, ease and simplicity.
It is expressly set up to accommodate the needs of artists.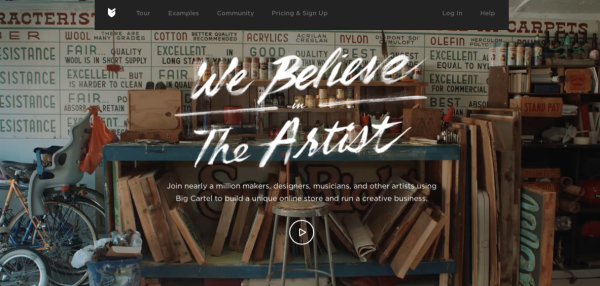 The other must have is good photos.  Liz is also a great photographer and helped me make the most of my camera and lighting set up.  Taking four to five good shots of each piece/product is essential for your store.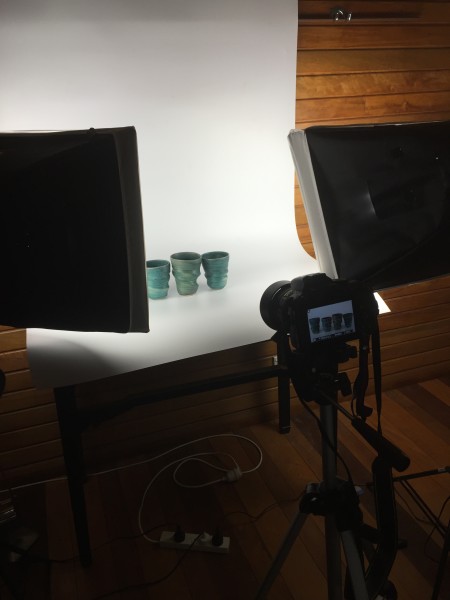 After adding the photos, writing an About page and an FAQ page, I was almost done.
The next step was to figure out the shipping costs.  I went to my local Australian Post office and they were super helpful and gave me all the info that I needed.  However, this is still a tricky issue.  Packing costs, insurance, and postage all add up to a crazy high sum.  But that's the cost of shopping online and customers know that.
My other dilemma is pricing – it's tricky – so I'm doing my best to get a fair price for my work, but also sell it!
It's now ready and I'm pleased to present to you my online store at:
marianwilliamspottery.bigcartel.com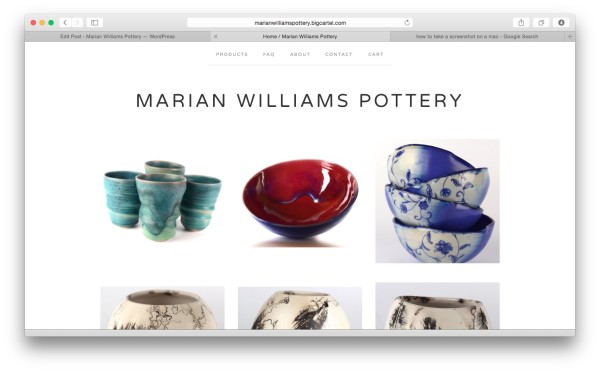 Please tell me what you think.  I would love your honest feedback.
Good selling to all,
Marian