I have a homemade wood firing Raku kiln that I made in Stefan Jakob's Workshop– previous blog post here.  It's great, but it's pretty work-intensive, so Ronnie and I built a fiber Raku kiln that is gas fired.  It is such a great kiln- hog wire, ceramic buttons that I made, and one inch fiber- all put together with high temperature wire.  It's base it an old kiln lid and it's on a wooden base with wheels for easy moving.  It's fired with a weed burner and propane. I use a pyrometer to make sure I'm getting to temperature, but I also watch the color to determine when to pull the pots.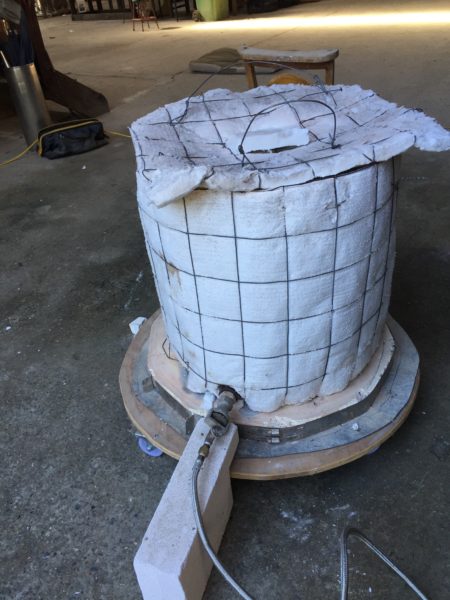 Using reduction bins filled with sawdust and newspaper and sized to snugly fit each pot, helps to ensure success!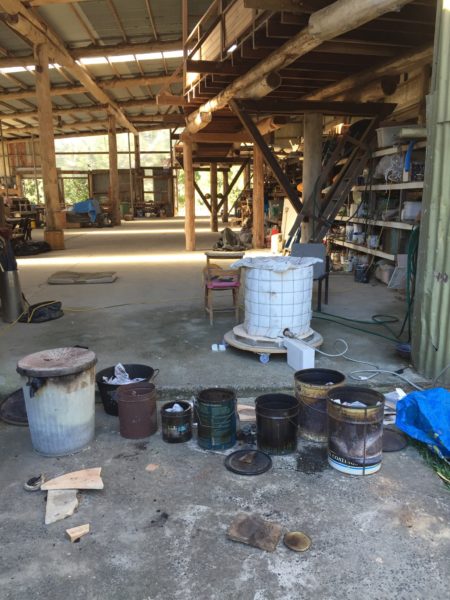 Samatha Scout really doesn't enjoy Raku days- I'm way too busy to play!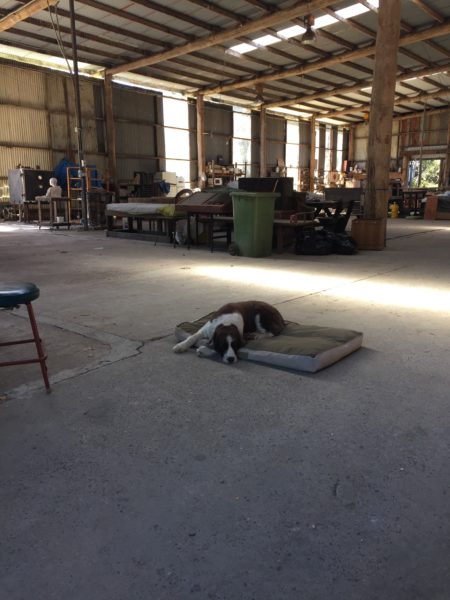 It's exhausting work, but I love it!  Getting ready for a raku workshop at Ceramic Arts Queensland and for my own sculpture and work.  U 2 Can Raku!