I love alternative firing of pottery.  It's so alive, visceral, earthy and unpredictable.  It's also such a quick, instant gratification process as compared to a Cone 10 Gas Reduction firing (which I love!), so it's a nice deversion.
I've done a pit fire.  I've raku'd.  And now I've barrel-fired – and am totally hooked!
Barrel firing is a bit of a combo of pit and raku in that it is an "alternative firing" method where you are firing to get carbon, natural markings, and using alternative fuels – but no glazing.
I prepared an old fifty-gallon drum by having Ronnie (my fab husband) cut holes in the bottom and sides of the fifty gallon barrel to allow good air flow.
We then set the barrel up on bricks so that there would be air flow from the bottom of the barrel.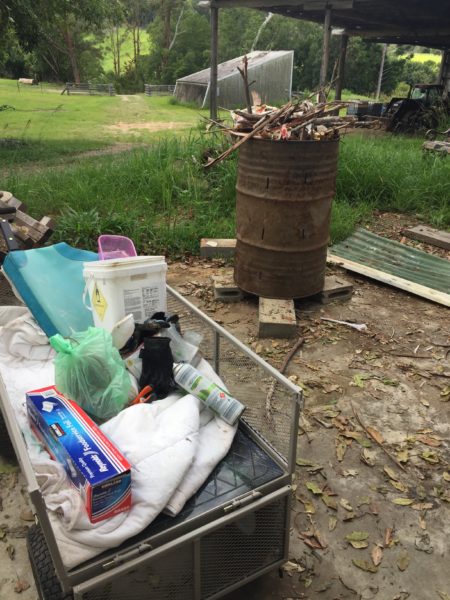 I prepared my pots for the barrel fire by adding terra sigillata that was highly burnished before bisquing.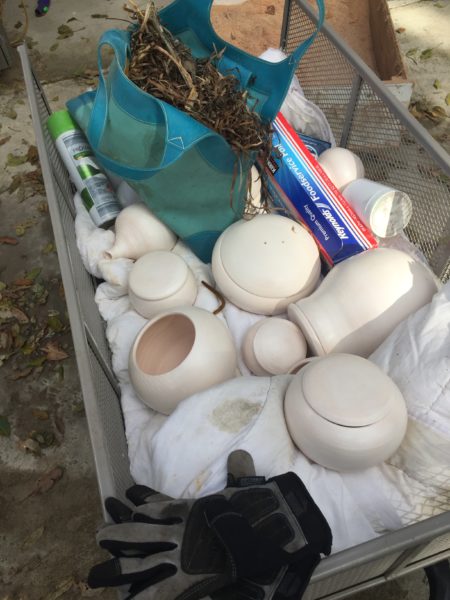 I packed the barrel with long pieces of wood around the edges of the barrel before packing the center with the pots, seaweed, cow manure, copper carbonate and a few other chemicals and combustibles that I had collected.
I've burned a lot of trash in my lifetime, so I knew how to get it going and to keep it going.  As soon as it caught, I covered it with a piece of tin to drive the fire down into the barrel.  But then it seemed that the fire was not burning well enough and needed more oxygen, so I took the tin off and left it off for the duration of the firing.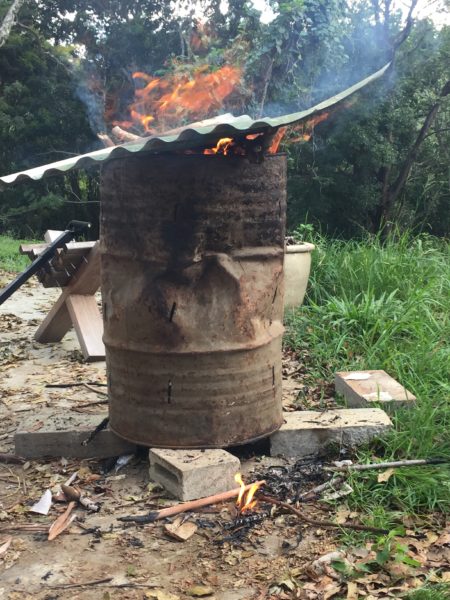 The fire was started by 10 am and by 6:30pm, it was finished, cooled, and I removed the pots.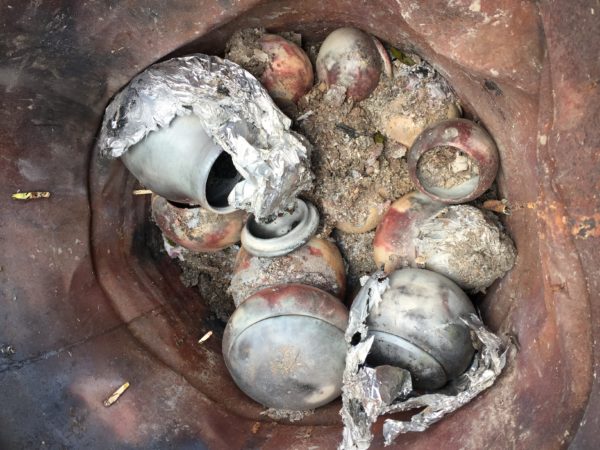 The next day I cleaned them up and burnished them again with wax.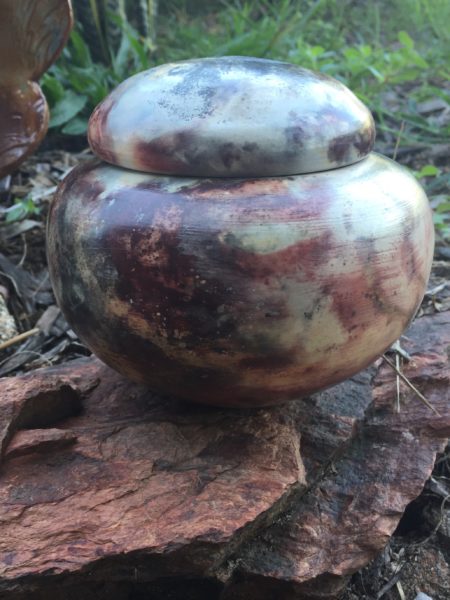 I was so lucky…only one pot cracked and I got amazing color.  I'm anxious to do another firing!
I'm thinking of doing this as a class, so let me know if you are interested.
Fire it up! and Keep it burning!
Marian