(As a note, this post is probably best viewed on your computer, not your phone.)
Sometimes words just don't do justice to what you are trying to describe.  For the Malcolm Greenwood Workshop, that is definitely the case.
For as much planning, preparation, thought, worry – that goes into a workshop, the outcome is up for grabs.  There are so many elements that must fall into place to make it all work – the people, the weather, the equipment, the venue, the presenter – and in this case, ALL of these things surpassed my expectations! It all just worked.
The two main things that make this workshop work were:
Number ONE!! Malcolm Greenwood!!!
His knowledge, humour, expertise, patience, generosity, skill (and on and on) were amazing.
Number TWO!! The Participants!!
Each person brought a beautiful attitude of keenness, compassion for one another, a deep sharing, and patience.  As one person said after the workshop, "I felt like I might be the less skilled/experienced potter in the group on the first day during introductions, but I never felt that way again."  Malcolm had a way of leveling the playing field.  We were ALL learning new techniques, making new tools, and hearing a new philosophy and way of creating.
THE PARTICIPANTS!
On top of that, the studio is like none other and is suited perfectly to the type of workshop that Malcolm teaches.  Making your own tools requires space, tools, wood, bamboo, woodworking equipment – we had it all.  We managed to borrow/bring enough wheels that everyone had a wheel to work on.   And this group!  No fussing or fighting over who got what…amazing…such a nice group of people!  Space for tables for handbuilding.  Space for relaxing when Ronnie served up tapas, wine and beer after a hard day.  Tables for lunch…etc, etc, etc.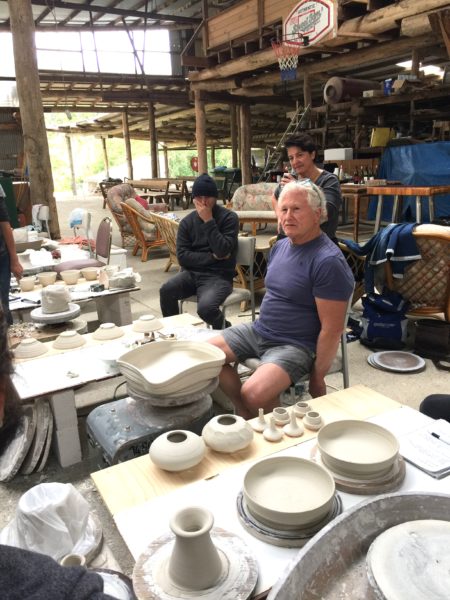 I think that pictures will best convey what happened at this workshop…MAGIC!
The interesting thing about many of the pictures are the consultative and collaborative nature of the workshop.  Malcolm helping participants.  Participants helping participants.  So good.
WATCHING MALCOLM
Malcolm did demonstration after demonstration – lucky us!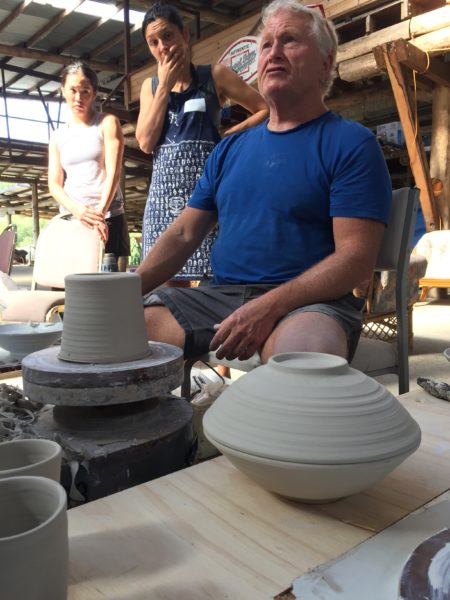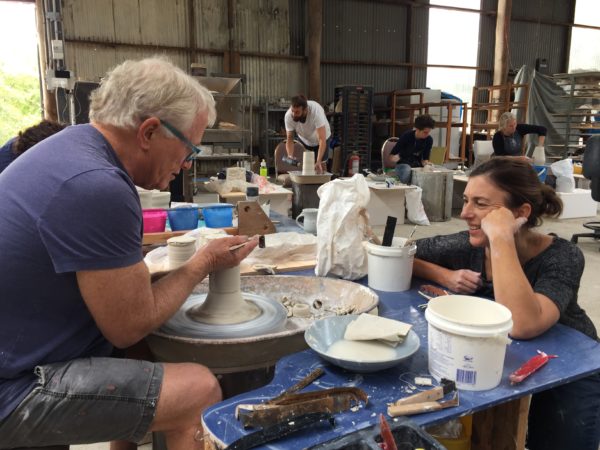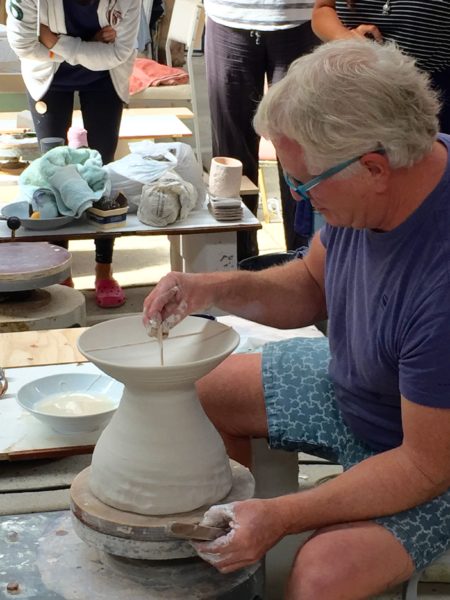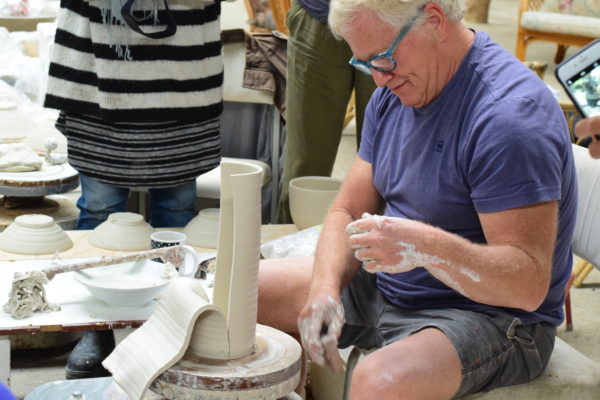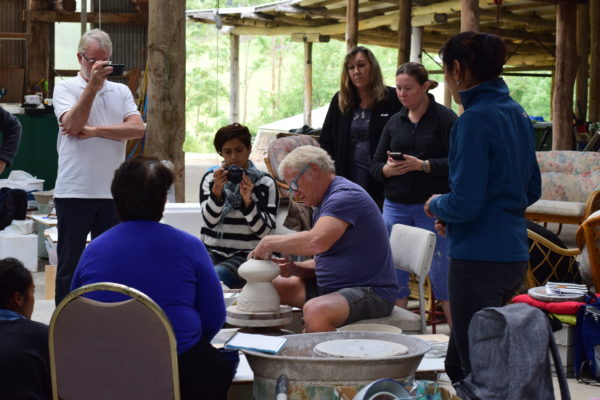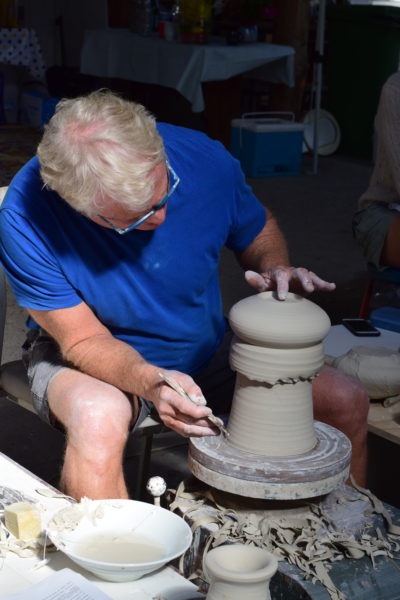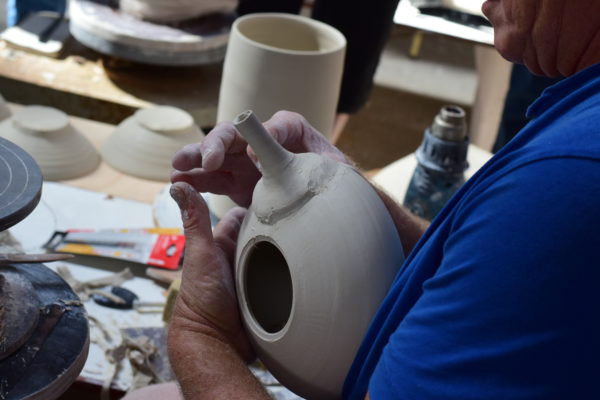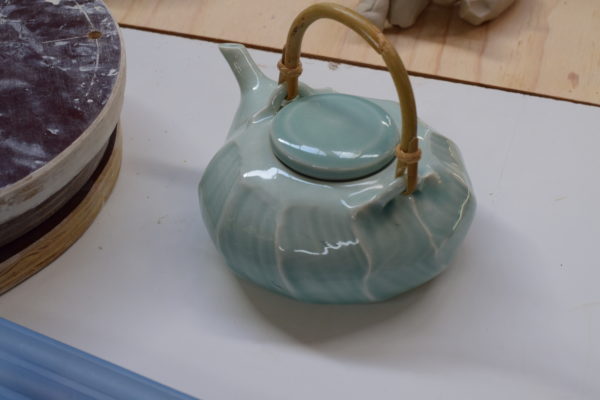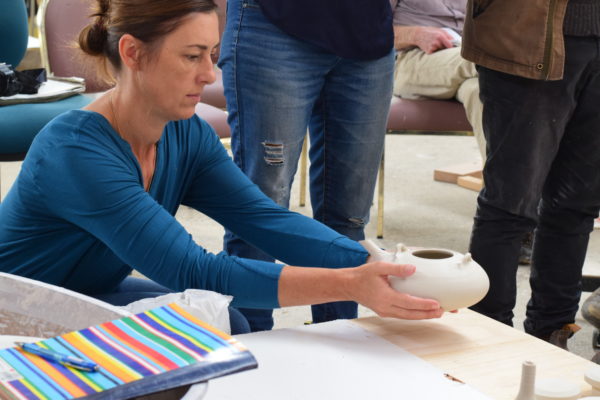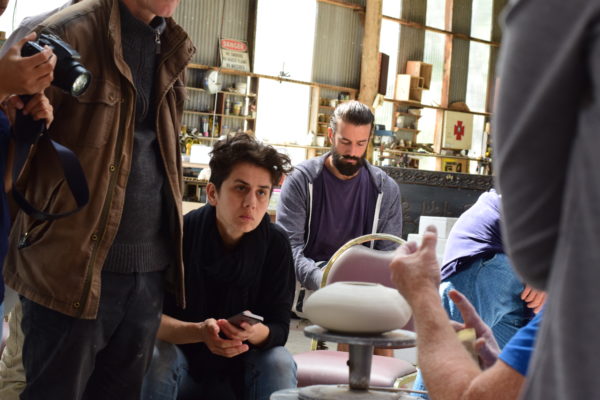 ARTIST TALK AND DINNER
Wednesday evening, a dinner for guests and participants, allowed the clay community to have a chance to hear Malcolm talk about his practice.  It was so great!
WEDGING CLAY
Properly wedging clay was one of the key points that Malcolm wanted to get across.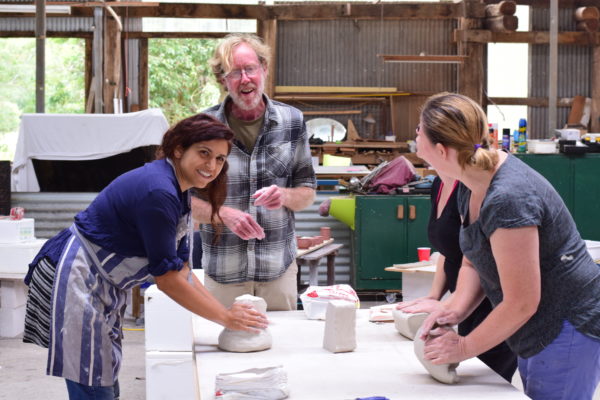 LUNCHES WITH MALCOLM
These lunches gave everyone a chance to talk about various issues in creating a career with ceramics.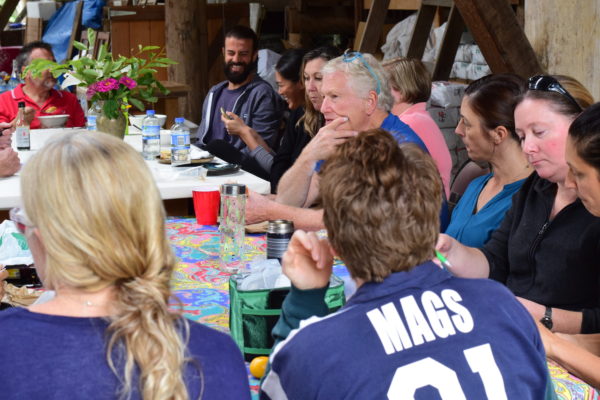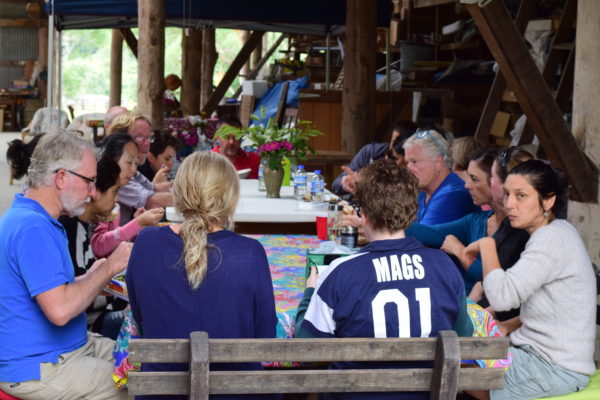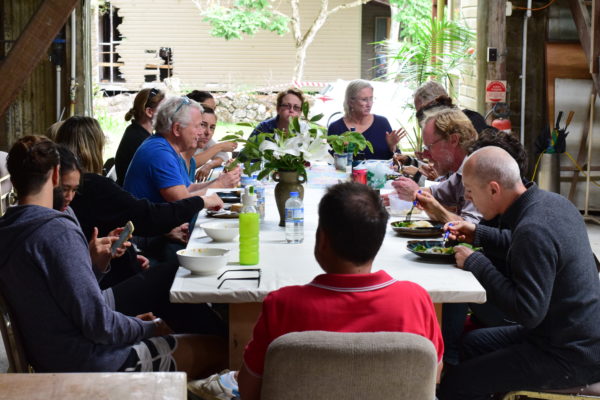 MAKING TOOLS
Everyone got right into the power tools!
SPRAYING GLAZES FOR THE RAW FIRING
FIRING RESULTS
For me, the raw firing of the pots was a first.  I also had never fired both kilns at the same time.  Thankfully, it all worked brilliantly!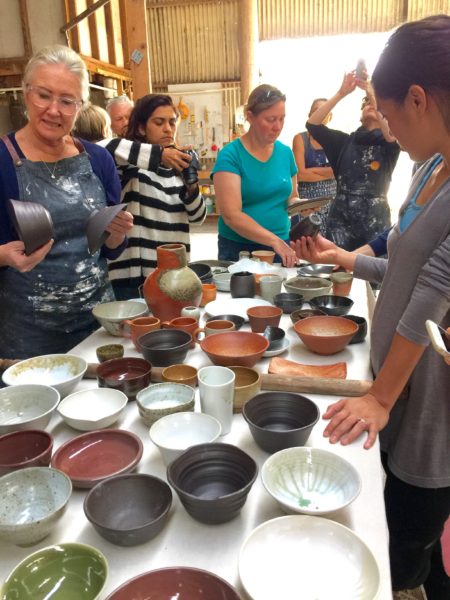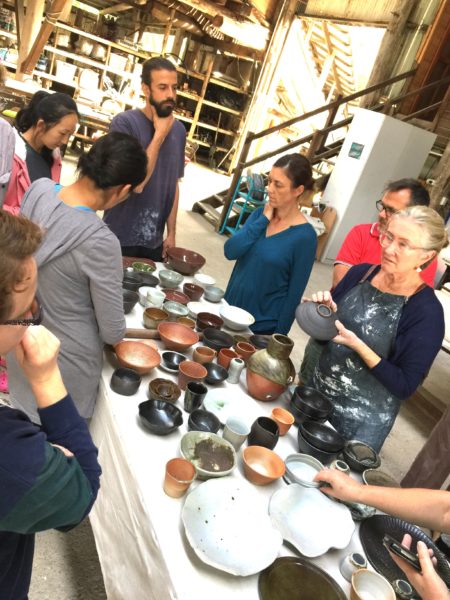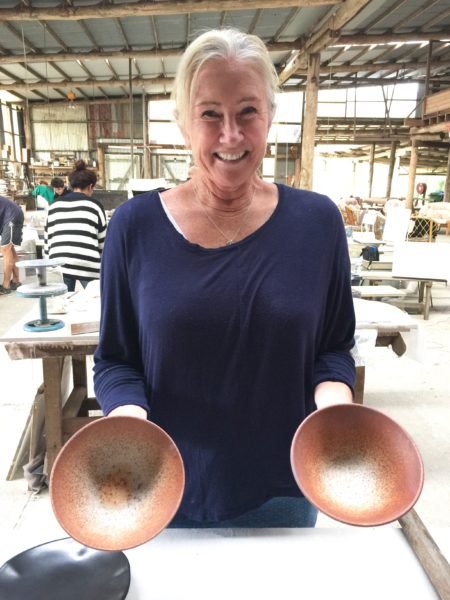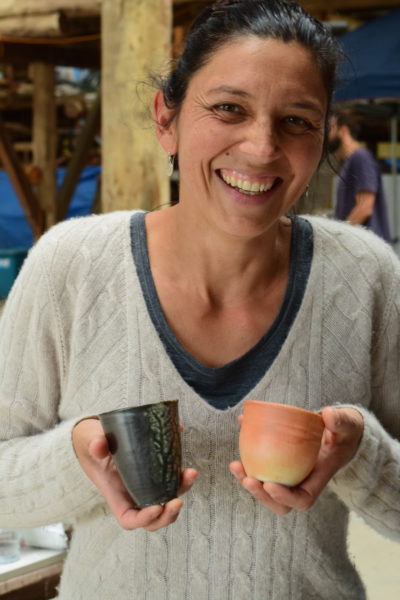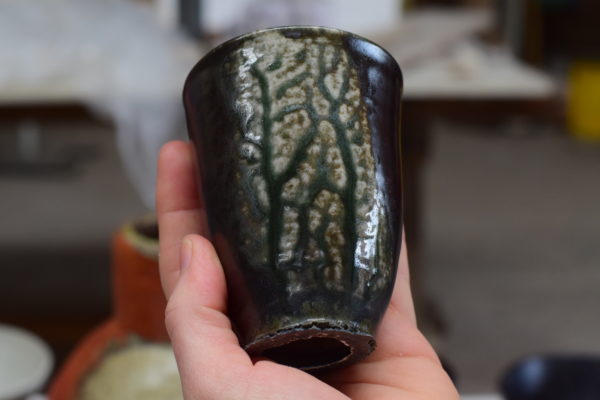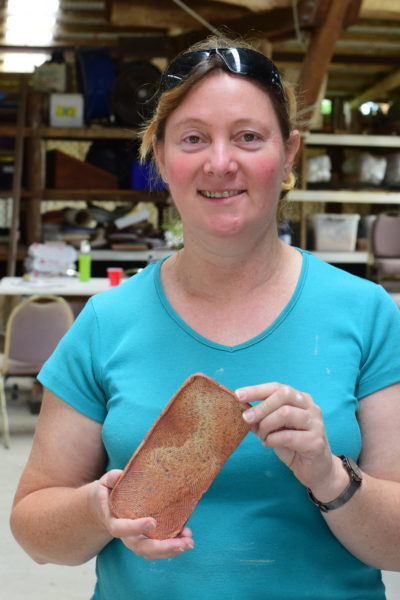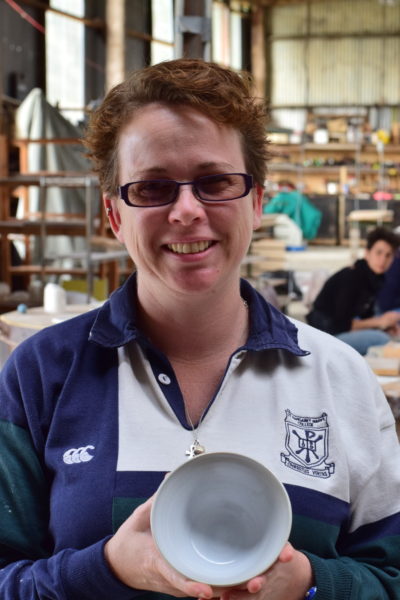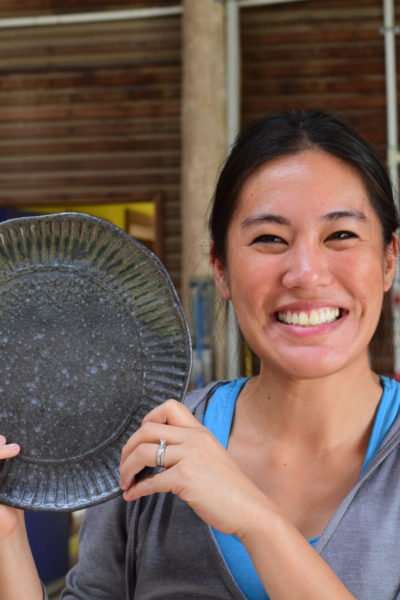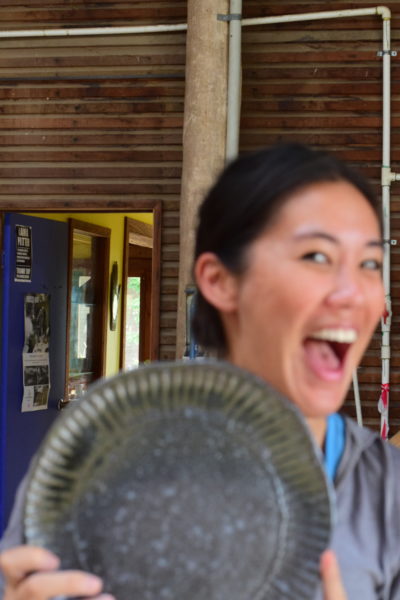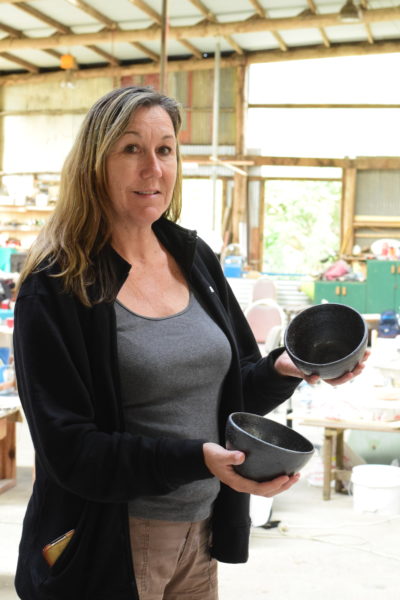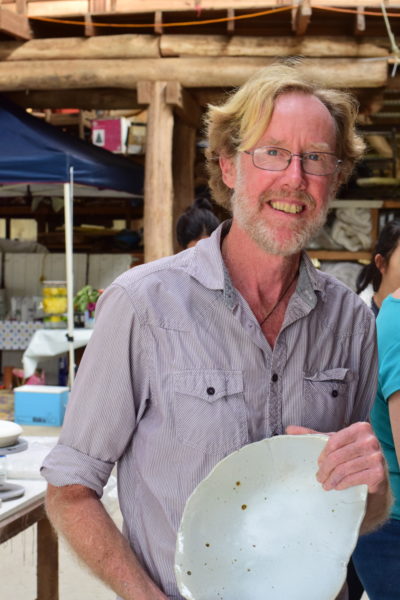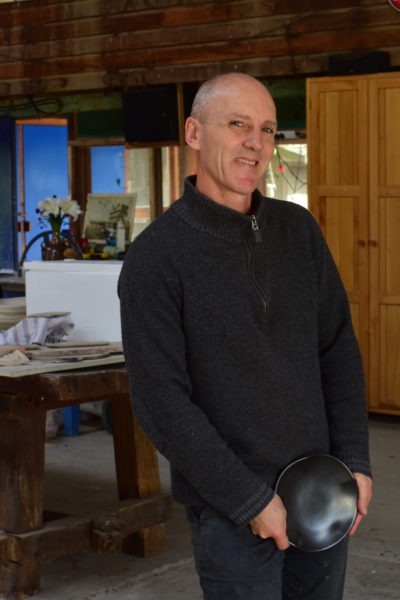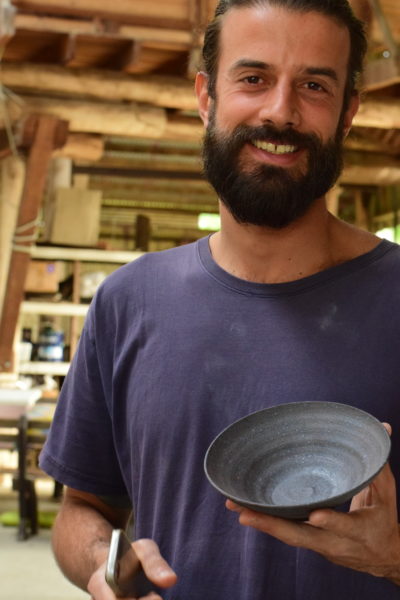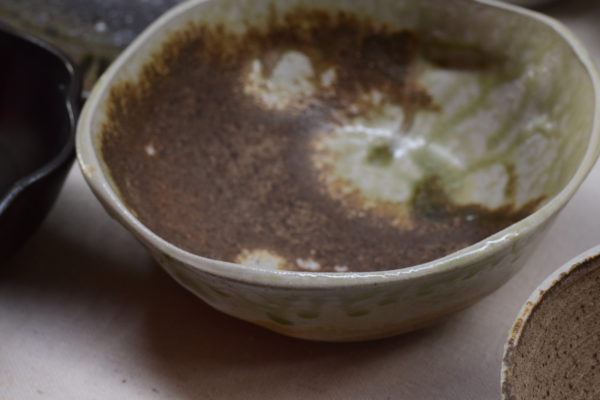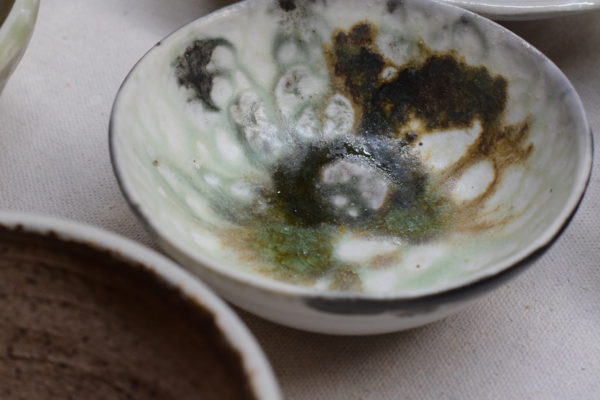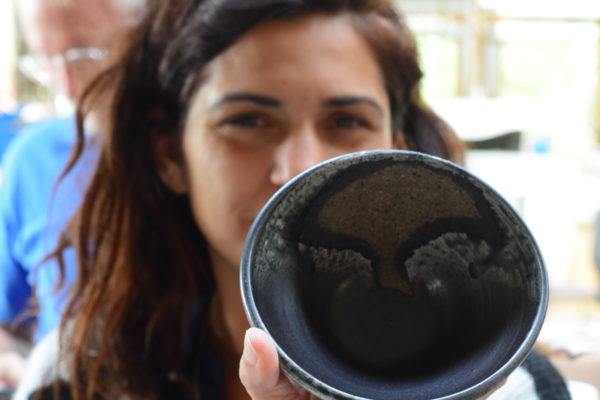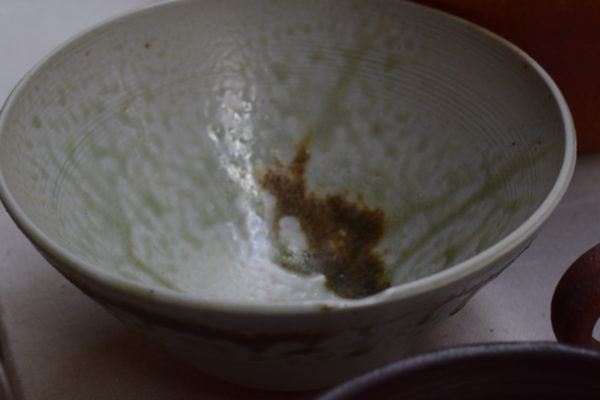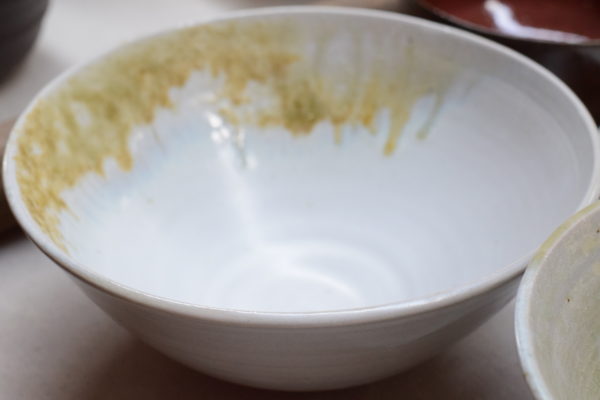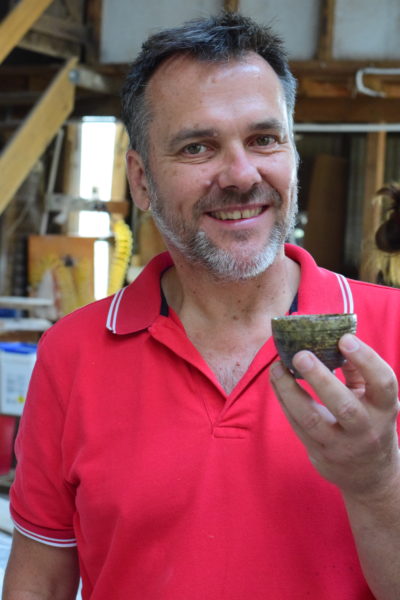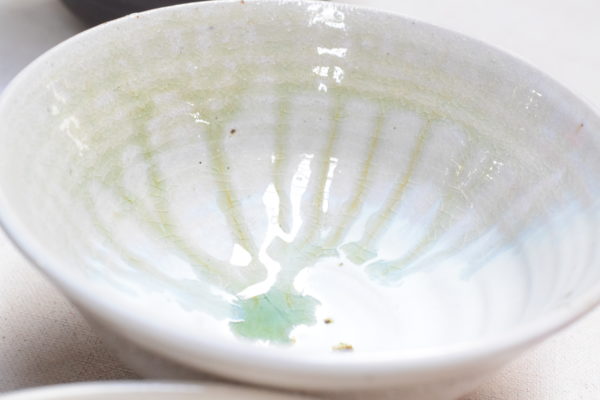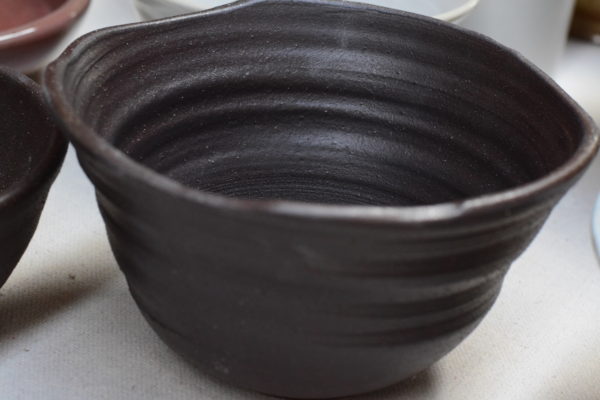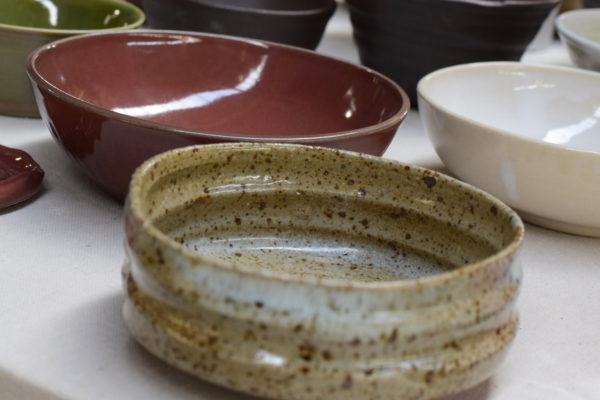 Sorry for all the photos, but there are just so many good ones.  A week of brilliance with a Master and a beautiful group of people allows one to see and photograph many wonderful things.  I hope that you enjoy them.
So would we do it again?  Too soon to say, but you can get on a waiting list by contacting me…just in case…you wouldn't want to miss it.
Peace Out!
Marian