To become truly expert in one area of ceramics, requires carefully repeating of forms, techniques, glazes, and firings. Repetitive development of these processes and forms, with refinements along the way, are what allow an artist to become truly proficient in that area and also to develop a body of distinguishable work.
Enter my ADD self….lets see, in the last few months, I probably have worked on:
2. Work for Raku Firing
3. Work for Barrel Firing
4. New Collaborative Work
5. Handbuilt pieces
6. Spoons
7. Extruded Pieces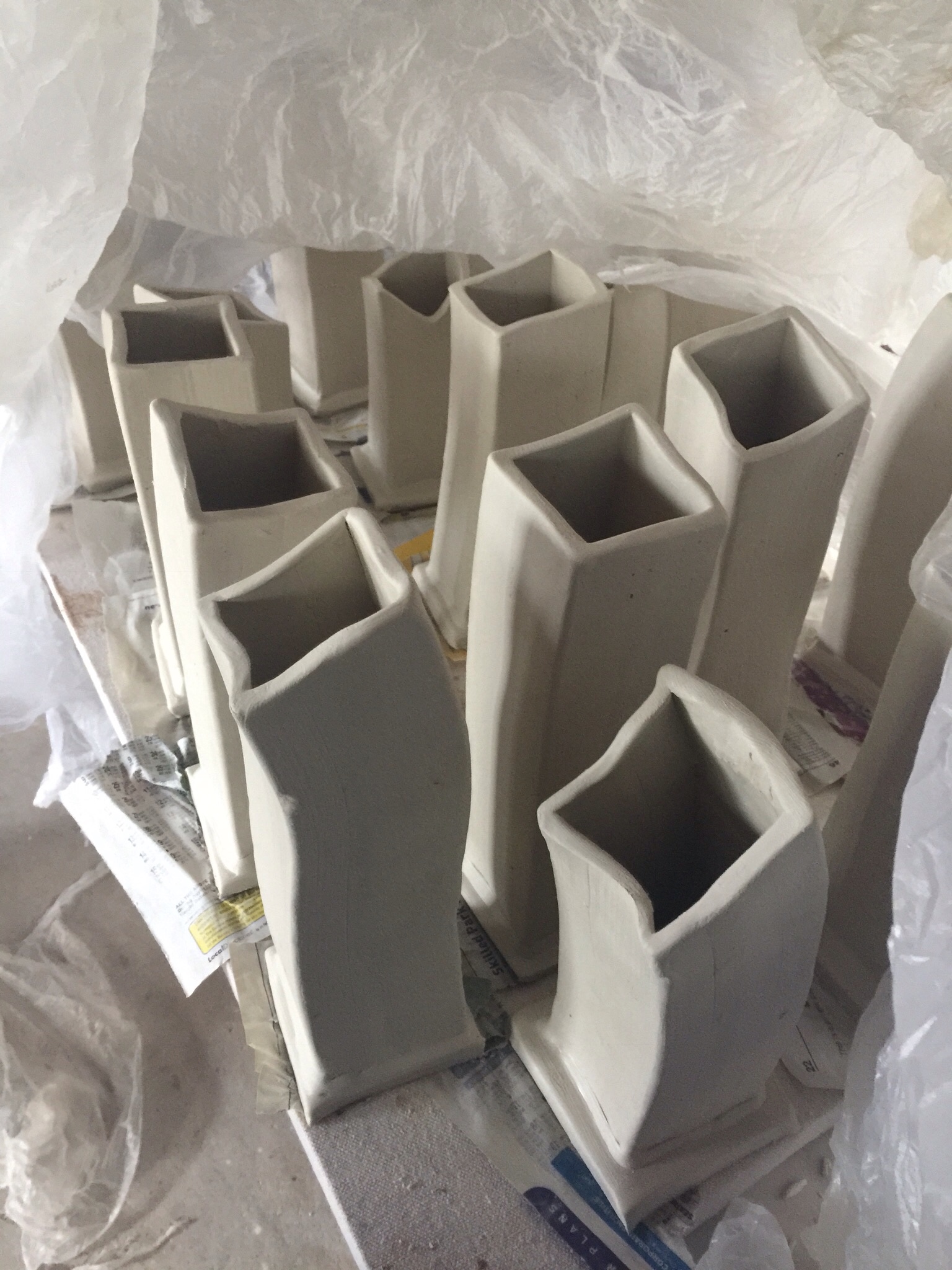 8. And probably some I've forgotten to mention! Oh yeah, Decals and Gold Lustre!
Herein lies the problem. I find myself chasing down rabbit trails and seldom have enough time to truly perfect any one area. I get bored easily – so I have tons of empathy for kids stuck in a classroom with no outlets for individual interests and creativity.
But I've been reading Big Magic (again!!) by Elizabeth Gilbert and she really speaks to me!! You MUST read it!! She believes – and so do I- that we all are gifted with "buried treasures" – planted deep inside us-but we must hunt to find and uncover those jewels. What an awesome task!
What's the solution? Do what makes one happy!!! Life is short. Find your buried jewels and treasures and use them. We better pack it in- no regrets!
With love and messy hands,
Marian