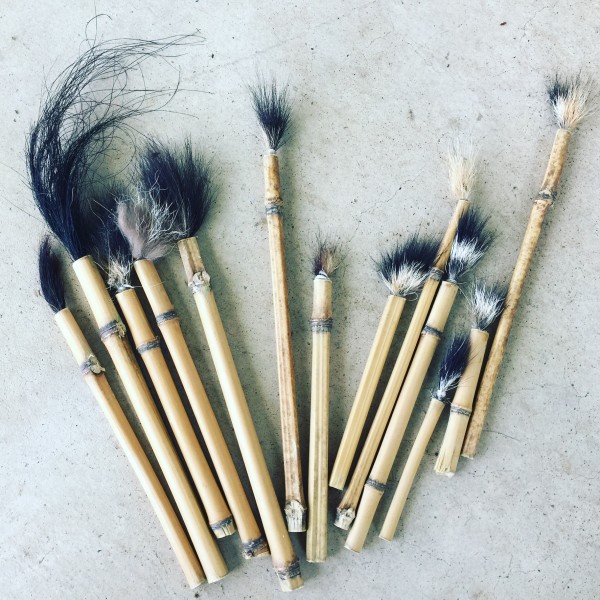 I've decided to do a one day workshop on making brushes.  It's super easy and fun and I hope that you'll come join me in my big barn studio!
Please let me know if you can come or if additional people want to attend.
Place- Marian Williams Pottery Studio
47 Hindmarsh Road, Nunderi, NSW
0408684567
Time:  10-4 (or whenever we finish!)
Lunch:  I'll provide a light lunch, morning and afternoon tea
What to wear- casual, walking shoes as we will be doing a foraging walk.
What to bring:  I'll be providing all the makings and tools required, but you should bring anything that you have that you think you'd like to make a brush from- twigs, driftwood, string, yarn, etc
Payment: $50.00- can be paid on arrival or paid directly to my bank account if you prefer: BSB 014555
Acct #901744437
Looking forward to seeing you at the workshop!
Any questions, please don't hesitate to contact me at 0408684567 or marianhwilliams@mac.com