I'm originally from Texas and have lived in Australia for 12 years.  I am now a dual citizen.
I've worked in clay since my days in uni.
I have a passion for high fire glazes – the old Oriental ones:  copper reds, tenmoku, chun, etc.  It makes the kiln openings quite exciting.
I hope you love my work and welcome your inquiries and visits.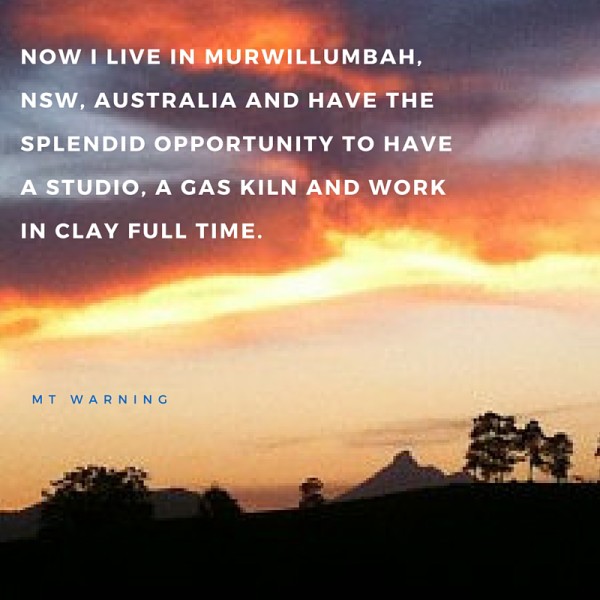 Here is a video showing our property and my studio! 
Click here!
Recently, my daughter had a dream about me!  She dreamed that I was a Sumerian Potter in a former life!  I love that!  Read about it in the post:
 Dreams.