The slow food movement has been going on since 1986! but I've been slow to catch on to it! or even know much about it!  Basically, the SLOW FOOD movement made its debut as a reaction to FAST FOOD.
A recent article in Australian House & Garden about Ben Richardson's pottery caught my eye and something he said made so much sense to me and made me really think about the Slow Food thing.
Ben said, "The slow food movement places a lot of  emphasis on produce and provenance, but what food sits on often seems to be forgotten.  Its slow food with fast pots."
His woodfired pottery is gorgeous and just makes serving food on them a necessity!
Who started the Slow Food movement?,  you ask.  Well, let me tell you!
Carlo Petrini is the guy that got it all started.   He was a food and wine journalist and was so appalled when a McDonald's opened at the Spanish Steps in Rome that he decided that something had to be done. Carlo founded the Slow Food movement and it has really taken off!  It is now in over 150 countries.  The Slow Food movement really just "wanted people to rediscover the joys of eating and understand the importance of caring where their food comes from, who makes it and how it's made." Source
For more about the history of the Slow Food movement and information about the world-wide organizations, click here.
Here is a link about Slow Pots from the Slow Food Hobart page!
The Slow Food Australia website is great and provides lots of information on what's going on and how each of us can be a part of the Slow Food movement.
Slow Food Australia works to:
"build networks between grower and eater, agriculture and market, community and world. We champion good, clean, fair and local food in ways that enhance knowledge, respect and passion.

Australia has 31 Slow Food chapters, called convivia, in every region of the country. We are part of a world network in 153 national communities. We support localism and defend food diversity. In the past 20 years we've helped to save more than 500 foods at risk of loss to agriculture and fishing.

Today, more than 300 food communities work with Slow Food to return endemic foods to the table, fight standardisation in our food supply, and support local farmers and fishers."

Source
All of this has been very inspiring to me and as I LOVE to cook and serve up wonderful food on FABULOUS pottery, it just makes so much sense!
Slow Food on/in Slow Pottery should be our motto as potters!
All these folks that see the importance of eating Slow Food must surely be equally impressed with the importance of eating on handmade, non-commercialised pottery!
In the quest to fix amazing food, I've found a great blog for cooks and food lovers called Mel's Kitchen Cafe.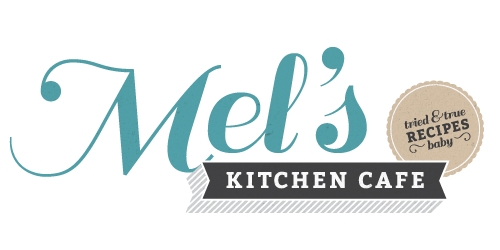 You really won't believe all the great recipes she has on her blog!
One of the best things about her recipes is that she only uses homemade ingredients and avoids the ever-popular American standard recipe ingredient, A CAN OF CREAM OF MUSHROOM SOUP! Horrors! How did we ever get to using that in recipes?
Mel states that, "We are trying our darnedest to limit most processed, prepackaged ingredients and I've learned we haven't had to sacrifice flavor, time, or doubled grocery budgets to make that happen. I simply like knowing what goes into my food which is how the whole cooking from scratch thing comes into play. And when my 4-year old asks me, "Mom, does this have high fructose corn syrup in it?" you better believe I am bursting with pride (it's worth all the flak I get for teaching my toddlers that McDonald's makes mommy want to throw up)." Source
So that's one of my contributions to the Slow Food movement, cooking from scratch when possible with great, fresh ingredients.
As to my contributions to Slow Pottery, I've starting making plates.  Those lovely white plates in my cupboards are going to be slowly replaced by my pottery!  (They aren't too scared yet!)
One of my favorite potters right now is Joel Cherrico.  He is such a lovely young guy and so ambitious! (not to mention he's a cutie! Ok, I know! not PC, but I'm truly old enough to be his mother!) and his pottery is gorgeous!  See my previous posts about him here.
He has a great blog post on throwing no-trim plates (that I LOVE! No trimming!), so that's what I've done!
And, finally, (sorry this is a long post, but I find all this so INTERESTING! and IMPORTANT to our craft!!!) here is a post from Ceramic Arts Daily on Cooking With Clay For Slow Food.  Great article!
Remember our new motto:  Slow Food on Slow Pottery!!!
Peace out, friends!
Marian