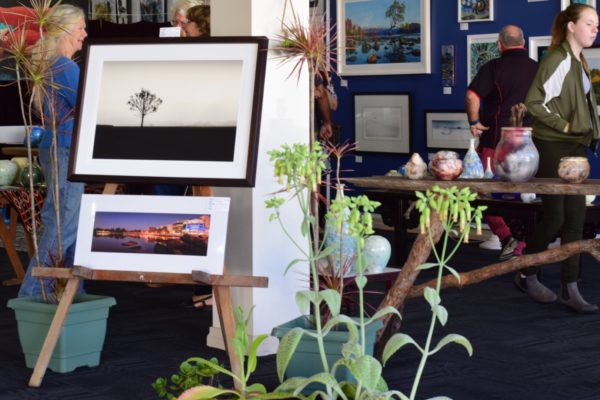 I joined a group to exhibit at the Murwillumbah Art Trail this year, which turned out to be super awesome and successful!
Our theme was Multiverse – so I did a Google to find out what that was all about.
Definition: noun  1.  (in physics and cosmology) a hypothetical collection of identical or diverse universes, including our own."
So it involves, parallel universes, time travel, the cosmos – I wanted to create a "look" in ceramics that would portray that theme.  I decided to create some lovely vessels that could be barrel-fired to achieve that etheral, cosmic look.
I'm so, so in love with this process!  I've written a previous blog post on this process:  
Click Here To Read It!
The show was lovely.  We had 6 artists:  
Scott McDougall
, painter;
Trish Budd
, mosaic artist; David Dempsey, photographer, Peter Smith, crystalline glaze ceramicist, and myself.  We styled our area more like a living room or gallery and it looked smashing.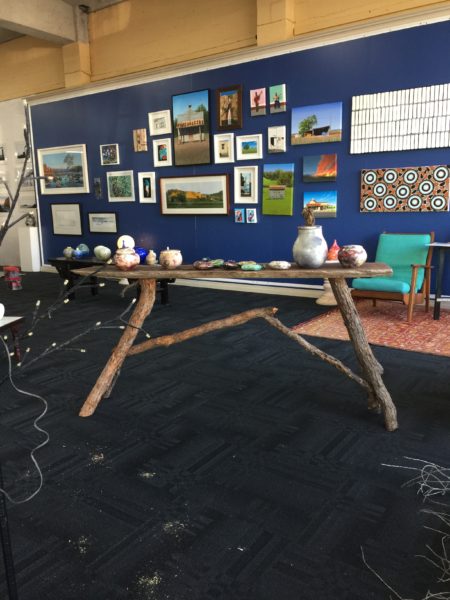 I had my barn mate, Morgan Lloyd, of
Burnpile
, make a bespoke, artistic table for my vessels.  It looked fabulous!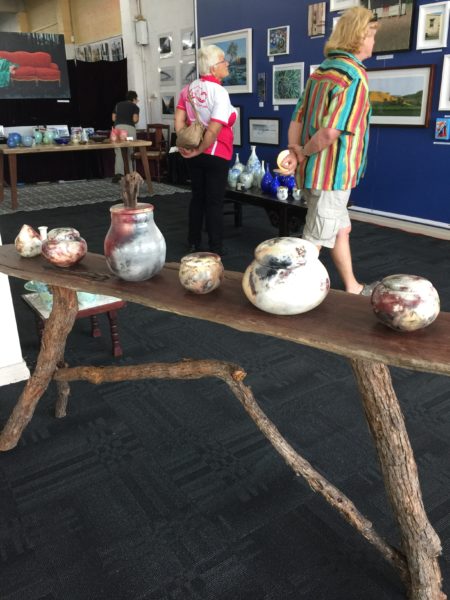 I've often heard the term, Body of Work, but until this set of vessels I have never actually created one!  It has given me a new direction and goal…to create further "bodies of work" that when exhibited will speak a similar language and give a consistent image.
Next on my list is a body of raku vessels and a body of floral containers.  Good luck with all that!
Keep potting and firing it up!
Marian